OnlineFence Blog
Fence Repair & Maintenance Tips for Connecticut Homeowners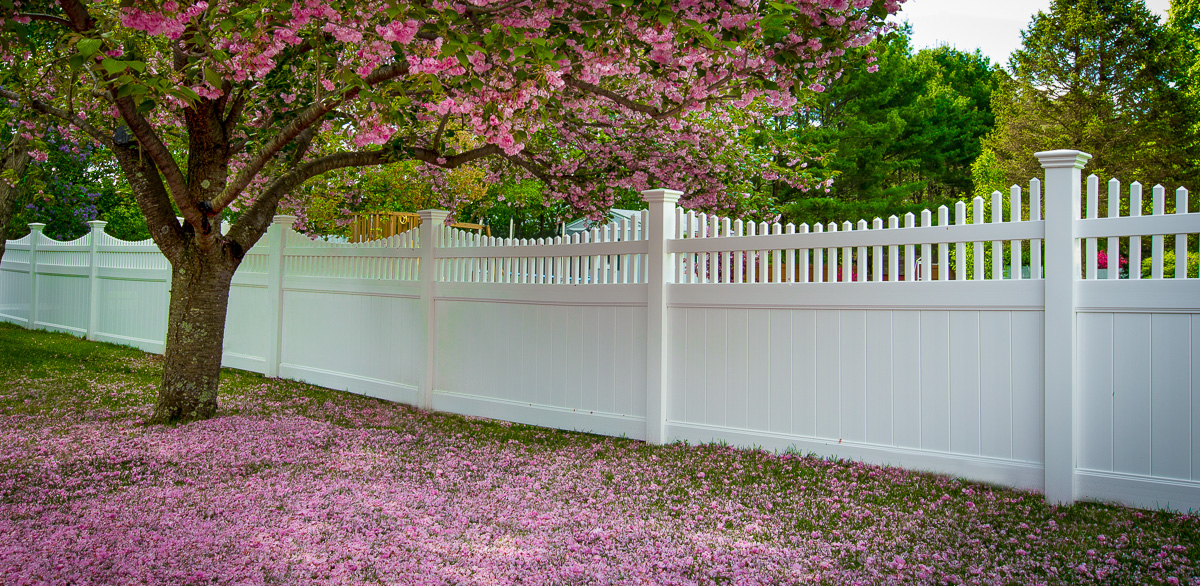 As the saying goes, "an ounce of prevention is worth a pound of cure." When it comes to fence repair, preventative maintenance is key. Whether it is a fence for privacy, for the family pet, or for home security, fences are both useful and beautiful. However, owning a fence also comes with fence maintenance and repair. Monitoring and maintaining your fence is the best way to keep small problems from becoming major disasters. If you own a fence, here are some issues you can look out for.
Protect Wood Fences
An effective way to protect a wood fence is to stain or seal it with a good quality wood sealer. In addition to protecting the wood, the type of sealer or stain you use can make an aesthetic difference in the look of the fence. Therefore, when choosing a finish for your fence, you need to consider the characteristics of each type of finish and the final look you want to achieve. We recommend either Sikkens Stain or Thompson's Water Seal.
Fixing a loose post
A post that's wobbly but still solid can be fixed quite easily by compacting crushed stone around its base of the post with a tamping bar or sledgehammer.
Pressure Washing
Periodically use a pressure washer to keep your fence clean and remove stubborn stains on wood or vinyl fences. Spray about 6 to 10 inches away from the fence. Don't use more than 1,000 PSI of water pressure or the force may damage the wood or vinyl. Many companies make commercial deck cleaners that are also good for cleaning fences. Consult the manufacturer's instructions before starting.
Replacing a Rotten Fence Post
When a post is rotten, it has to be removed and replaced. In this case, you can remove the rotten post and bring it to us. We will can then replicate a new replacement post for you in our workshop. Alternatively, you can also have us come out to replace the post for you.
Fixing a Sagging Gate
Your fence's gate is typically an important part to monitor. It gets the most use and can become a weak spot if not maintained properly. Before your weekend project turns into major fence repair, take action. Any time you notice sagging in the fence, you should take steps to fix the problem. First make sure the posts are still securely in place. With wood gate posts, over time they may become loose and need to be re-tamped. Using a tamping bar to compact the soil around the posts is usually all that is needed to correct a loose wood post and re-set it into the proper position. Vinyl gates rarely sag but if they do it is a very easy fix. The "anti-sag" hinges we use for vinyl gates are easily adjustable to counter any sag that may occur over time with a simple wrench.
Dealing with Rot
A rotting fence is a useless fence. Not only does it look bad, it also no longer functions like it was intended. Pay extra attention to the areas of the fence that are low to the ground. Areas with excessive moisture can lead to rotting. If possible, try to minimize moisture by keeping mulch beds and compost piles away from the bottom of the fence. Your goal is to keep the fence dry.
---
Add your comment (for display after moderator approval)
---