OnlineFence Blog
Keep Your Four-Legged Friend Safe: Best Fence Styles For Your Dog
Dogs are man's best friend and quickly become a part of the family. The last thing you want is to let your dog out for a bathroom break and at the moment you look away, your furry friend has wandered off. Installing a fence gives your pet a place to run around in a safe and secure area. If you're looking to protect your dogs and also want to maintain the aesthetic appeal of your yard, here are some popular fencing styles that can provide both qualities.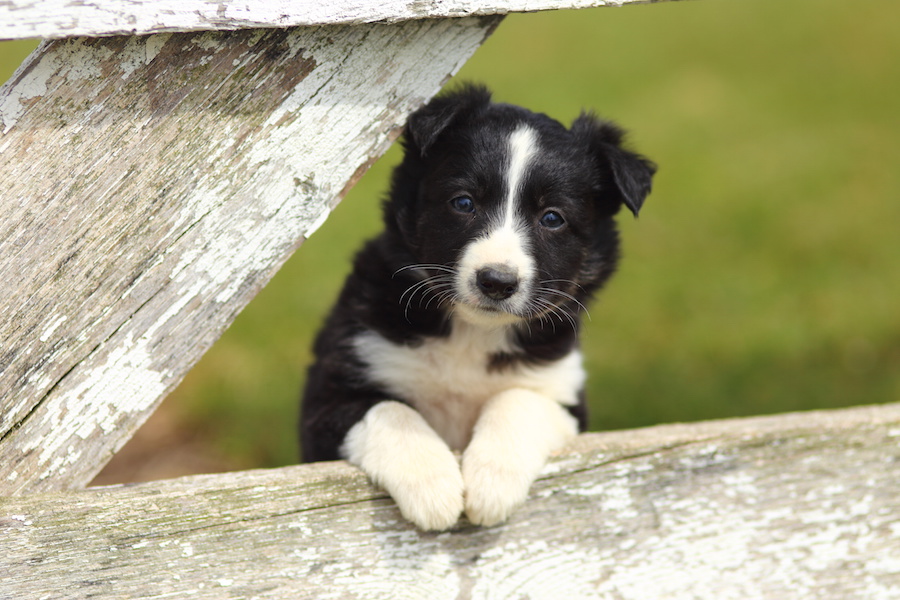 Ornamental Aluminum
This style fence offers an open design that is strong enough to keep your yard and pet secure but also allows you to enjoy the beauty of the neighborhood. Ornamental aluminum offers elegance and has many styles available to best suit your needs. When talking with your home fencing contractor, be sure to tell them that you have dogs as well as the type and size of dog. This will help them better assist you to make sure the openings of the fence are not large enough to allow the dog to squeeze through and wander off. Also, they can tell you which material is stronger if you have a larger or more aggressive dog.
Wood Fencing
If you happen to own the noisiest dog on the block, then a wood style fence may be more up your alley. Some dogs just enjoy barking at everything and everyone that passes by the yard. Unlike the aluminum fencing, wood fences have a closed design so your yard is protected and private. Wood offers a creative and natural look with several style options that make each fence versatile and unique. A professionally installed wood fence gives your home a custom look that enhances your home's appearance and can keep your furry-friend happy but more importantly, quiet. Additionally, these fences are a very durable fence, so if you have a dog that likes to jump and climb, a wood fence will help keep him from going over and running away.
Vinyl Fencing
Vinyl fencing offers sturdiness to withstand different weather conditions, longevity and provides an aesthetic appeal for a higher performance fence for your yard. Vinyl is environmentally safe, recyclable and for the most part maintenance free. Furthermore, you are able to choose from several designing options such as different colors, textures, vinyl woodgrains and finishes so your options are limitless. This style fence is perfect for the owner of a dog that likes to be messy or use the fence like a fire hydrant. Vinyl can quickly and easily be cleaned off with that of a garden hose, so your messy pup can't destroy the look of your fence.
Chain Link Fencing
Chain link fences may not be the most eye-catching option but this style offers strength and security for various needs. This style is popular to fence off areas such as light duty dog enclosures to heavy industrial strength for commercial properties. Great around pools and backyards, chain link fence is one of the most practical styles of fence, relatively easy to install, and very cost effective. You'll see a lot of dog parks use chain link fencing because it offers the strength and durability to keep any dog of any size as well as multiple dogs of all sizes, safe and secure.
New home? New puppy? Whatever your needs for a new fence are, we can give your home or property the quality fencing it deserves. Contact us today to get started!
---