OnlineFence Blog
10 Things To Know Before Buying A Fence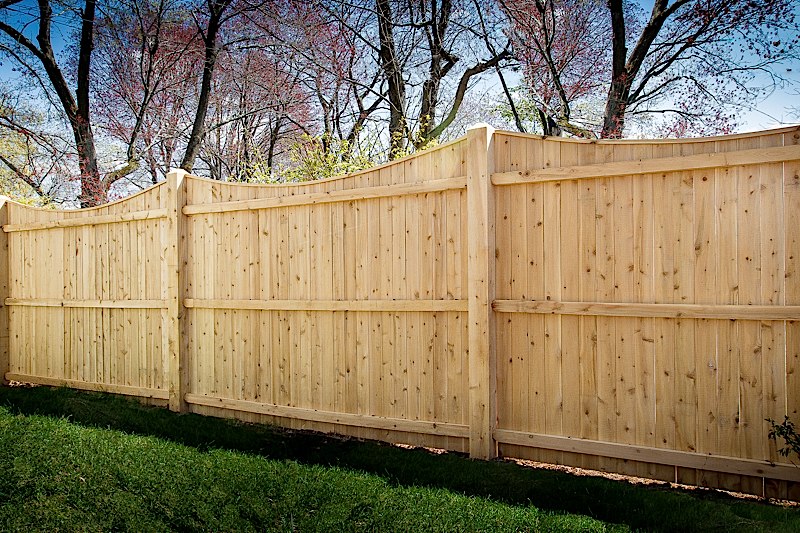 Whether you're looking for more privacy, need to contain a pet, or simply want to add interesting architectural detail to your yard, a fence will likely fit the bill.
But before setting the first stake, be sure to educate yourself and make sure you know the rules and regulations that you need to follow in your town. In most towns in Connecticut rules and ordinances must be followed in order to proceed on such a fence project.
You don't have to go to all the expense of having a survey done, but it's important that you know your exact property lines. Getting a plot plan from your town or look looking up your town's online GIS map can be very helpful with locating your property lines. You can also walk the property line and visually locate property markers that typically are found at each corner of your lot. Many times a metal property pin can be found using a metal detector.
There are also permits required in some cases and specific rules that determine the size and style of a fence, depending on its location. For example, in many towns your fence can not be higher than 6' high in your backyard and no higher than 4' in you front yard. The front face of your house determines the beginning on your front yard. If you live on a corner lot things can get even trickier because technically you have two front yards and extra care needs to be taken in order not to block traffic visibility.
If you're planning to build a fence, here are a few things to think about before starting the project:
1. Know what you want to accomplish — your reason for installing a fence will guide you toward particular fencing materials and styles. For containing a dog, a basic chain link fence might do the trick. To block noise or add privacy, you'll want something tall and solid. Whatever its purpose, it is important to choose the fence that will work for you.
2. Choose your materials — you might love the look of a white picket fence, but remember that wood fences may require regular staining or sealing maintenance and can rot over time. Vinyl might be a more maintenance-free option for this type of fence. Other material options include aluminum, steel, wrought iron and post and rail.
3. Mix it up — if cost is an issue, you can mix different types of fences. For example, wood in the front and chain link in the back. That would also reduce the amount of maintenance that would be required.
4. Do your research — check with homeowners, neighborhood associations and municipal building code officials about rules that dictate fencing's look, height and material. City and neighborhood rules may specify that the decorated side of the fence needs to be placed toward the public face of the property. You'll also need to know about setback regulations from sidewalks and property lines.
5. Think green — you may choose to use greenery or other landscaping to serve as a fence, of sorts, protecting your home from weather and to mark property lines. Again, check with your municipality for the rules about planted materials.
6. Hire professionals — a long established, knowledgeable company like Southington Rustic Fence can take the hard work out of any fencing project. By consulting with us experts, you'll be sure to avoid costly mistakes and make sure the job is done right the first time.
7. Be a good neighbor — be open and up front with your neighbors about your fencing plans. Try not to block their views unnecessarily. A party fence can be built and shared by two or more neighbors, but such agreements should be made in writing, and only after the property boundaries have been professionally determined.
8. Consider the warranty — always deal with a long standing company with a "brick and mortar" location. The warranty a company offers on your fence is only as strong as the company you deal with. Never deal with a "pickup truck contractor" and expect them to warranty and back up their work. Will they still be around in 5, 10 or 20 years like we have? Probably not.
9. Create entrances — for safety and convenience, plan at least two paths into a fenced area. One should be large enough to accommodate bulky outdoor equipment, such as a lawn mower, large garbage cans, etc. Stepping stones, pergolas and other decorative elements can help indicate the locations of gates. A well placed decorative gate can often times be the focal point of your landscape.
10. Dress it up — customize it with decorative posts or finials, once your fence is up. You may want to paint the fence a contemporary color, or plant a row of flowers in front of it to make a truly welcoming façade.
---
Add your comment (for display after moderator approval)
---