OnlineFence Blog
Why Is a Cedar Fence Right For My Home?
Jun 23 2015
| By: Mike Dominique | Posted in:
Cedar Fence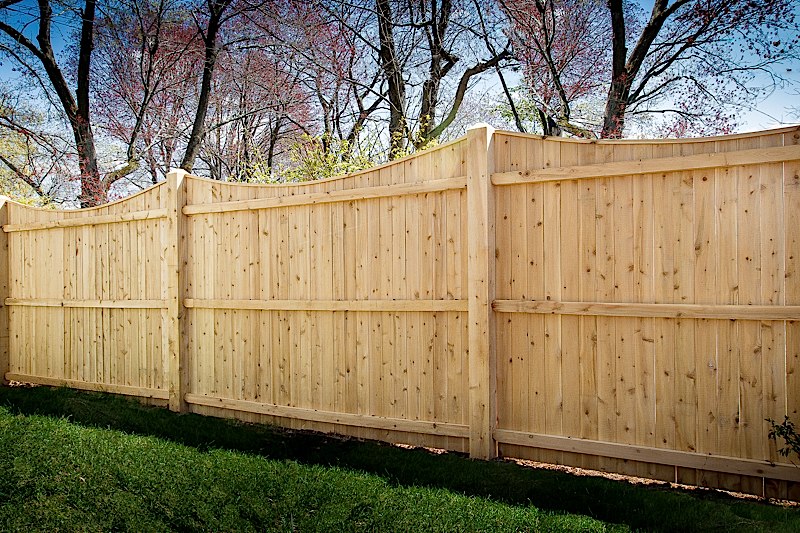 There are many different styles of cedar fences but finding which one is right for you can be a tough decision. The best way to narrow down your fencing choices is to consider your uses and style preferences. If you want a cedar fence to enhance the look of your home, enhance privacy or protect your boundaries, here are some fence styles to consider.
Picket
A classic cedar picket fence is as American as baseball and apple pie and gives your home a classic look. A cedar picket fence is a great way to enclose your property, pool, or backyard. Adding a picket fence to your home increases its curb appeal and really accents the look of your property. Also a picket fence is a good deterrent to animals like raccoons, skunks, and foxes.
Privacy
A privacy fence is a great addition for homes in close proximity to each other as well as a homes that want a little more privacy. A tall standing tall privacy fence allows you to enjoy your property without worrying about wandering eyes or nosey neighbors. A privacy fence is a very popular style for its beautiful look and increased privacy.
Post and Wire
A post and wire fence is a very basic style of fence that is perfect for homes near forests. Since a CT post and wire fence has a nicer look then a chain link fence and is not as susceptible to rusting and algae. If you are closing in your backyard to keep your dog or kids in and animals out then this is a great option. Also most fences will become covered in algae if near woods, by having less surface area a post and wire fence helps prevent this.
Rustic Post and Rail
Rustic Post and Rail fencing is a traditional style of fence that is perfect for separating properties or closing off a garden. Although a rustic fence may not prevent animals from entering your property it will help deter them.
Shadow Box
A Shadow Box style fence offers the protection of a privacy fence yet allows better airflow through your fence and looks identical on both sides of the fence. If you plan on enclosing your back yard or pool with a shadow box fence you can have a modern look and a nice breeze.
There are many decisions that go into which fence style to choose and many more styles to chose from. If you chose to have a fence installed at your home consider a beautiful and traditional cedar fence.
---
Add your comment (for display after moderator approval)
---