OnlineFence Blog
Want To Add Style To Your Yard? How To Choose The Best Fence Color
Want an easy and affordable way to make your yard feel beautiful and new again? Adding color to your fence will be a subtle change that transforms the look of your home's exterior. So what colors can best enhance your yard's style? Choose a color that matches your home and garden or choose one that will boldly stand out from the neighborhood. Read this article to help you choose the best color for your fence that adds the most attractive style.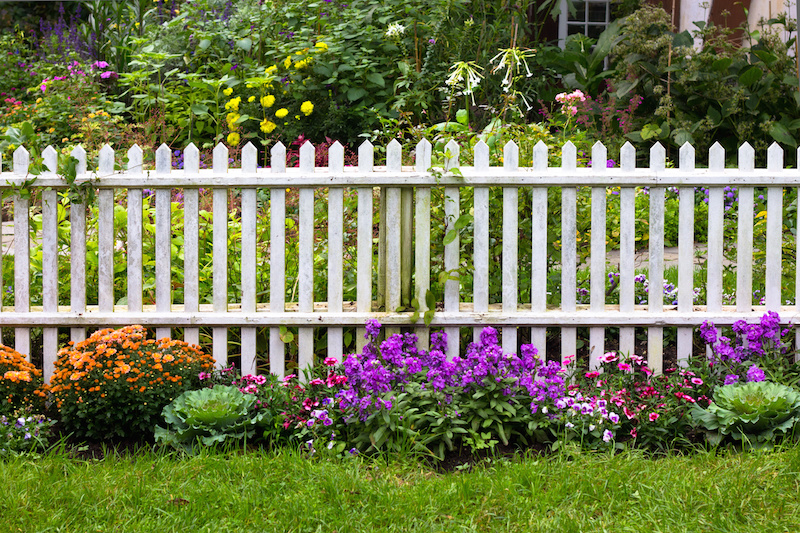 Pair With Your Home's Style
Do you have a rustic looking home, cottage style or bricked design? The style of your home can help you decide the color of your home's fence. A traditional white home offers more creative freedom so you can paint the fence a bright color or a dark and bold color to make the natural look of your garden pop. A cottage style home pairs well with a crisp and clean neutral colors like tan or white, which you can get with vinyl style or wood that can be painted. Lastly, brick houses are classic and unique, so your fence should be too. Darker colors pair really well with brick houses like a matte black or dark forest green. Ornamental aluminum is a great style fence that offers the darker colors and unique design.
Work With Your Neighbors
Make sure you speak with your neighbors if the fence you plan to paint or install is a shared fence. Work with them and decide on a color together that works best for both homes or see if painting just your side is an option. If only your side of the fence will be painted, then ensure you do not accidentally get paint on the neighbor's side of the fence to avoid any confrontation. A shared fence may help you decide what color you want to paint so that all parties involved are happy and can enjoy the improved look of a fresh new coat of paint that adds stylish color.
Match With Your Surroundings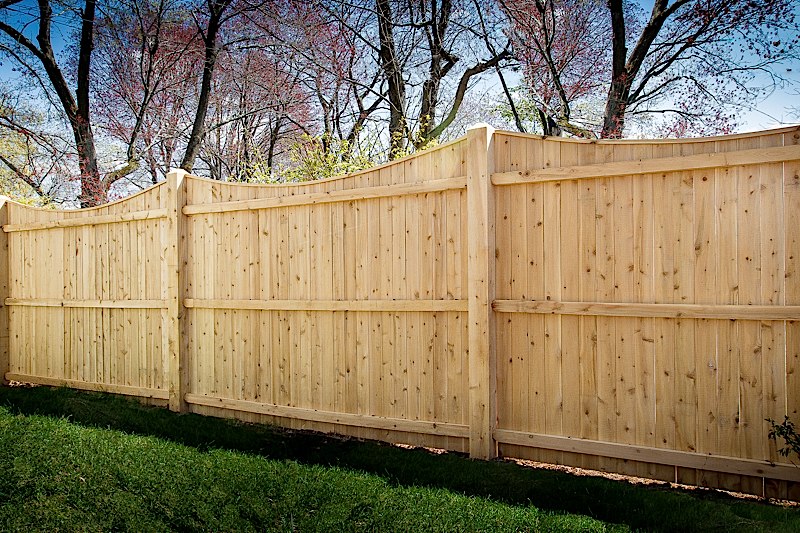 You may live in a neighborhood with certain style homes or more neutral colors and if you have a fence with a bright primary color, it'll probably stick out like a sore thumb. You can still have a fence that stands out and also blends well with your home's surroundings. If the neighborhood has a more simple and neutral look but you want color in your yard, try adding lighter colors like pale blue or simple lavender. Try choosing a fence color that not only compliments your home but adds style to the neighborhood too.
Rustic Fence | Fence Styles
Whatever the look you are going for, we have what you need. Get the colors you want with the unique designs of vinyl, wood or ornamental aluminum. Create the outdoor look you have always wanted with professionally installed quality fencing that fits your unique and creative flair. Want to learn more? Give us a call us and talk with your local CT fencing company at 860-628-4162.
---
Add your comment (for display after moderator approval)
---