OnlineFence Blog
What Can I Add To My Yard To Make An Attractive Statement?
Want to add curb appeal to your yard or just enhance it for added style? You already have a beautiful garden, patio and pool but what else can you add that will make an attractive statement? Sometimes making small additions can make a big difference. Check out some of these small additions that can make an attractive statement to your yard.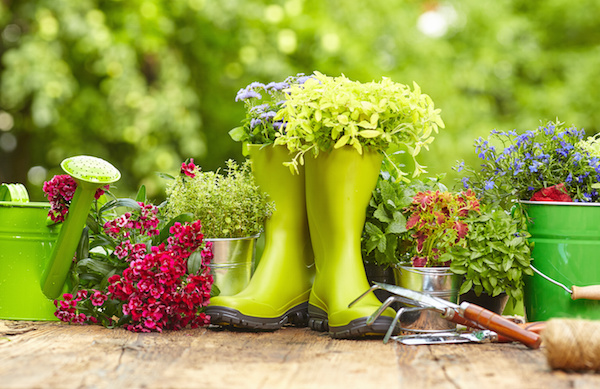 Add Arbors and Pergolas To Your Garden
For some homeowners, their gardens are not just areas in their yard but a passionate hobby that makes their home unique. Flowers and plants fill the garden but what are some other ways that can make a statement in your garden? Arbors and pergolas create an elegant centerpiece. With a wide variety of arbors and pergola styles available, you can get the custom look you want that matches the beautiful colors of your yard. Whether you want shade or a unique element to make your yard more vibrant, look into creating the project you want from various materials and designs.
Arbors and pergolas can also be added to a patio to create shade and a relaxing place to enjoy the outdoors. Creating beauty to your yard and providing shade when needed, there are several benefits from arbors and pergolas that make your home and your garden one of a kind.
Illuminate The Yard With Lamp Posts
Sometimes a subtle change makes the biggest difference and adding some illuminating lights to brighten up the yard at night can provide beauty and safety. Not only does outdoor lighting enhance the look of your home, it adds to your home security and your safety. Lamp posts provide your yard a focal point to enjoy the beauty and knowing that your home is safer, plus lamp posts are an inexpensive yard addition. With different materials available, you can get the style you want that fits in your budget.
Get Your Mail In Beautifully Crafted Mailbox Posts
Creating a place to call your own is important to turn a house into a home. Some people love to constantly design and find ways to make their home and yard more unique and creative but adding a stylish mailbox may be the last thing on their mind. However, a beautifully crafted mailbox post adds style to your yard and is just another component to make your home unique. Your mailbox doesn't need to steal the limelight but it can be an element to compliment your home's design.
Enjoy The Weather With Rustic Cedar Outdoor Furniture
What's the point of having a beautiful yard if you can't relax and enjoy it? Great cedar furniture brings comfort and function to your outdoor spaces. You can sit and soak up the sun after a long day of work or provide space to relax when you have company over. Cedar is naturally resistant to decay and insect damage, is a lightweight wood, and is not subject to shrinking or warping, as are many other types of wood. The wood is uncommonly smooth surfaced, making it a most attractive furniture material. Cedar log furniture is naturally subject to checking, which may occur as the wood releases moisture, but will not affect the structural integrity of the piece.
Southington Rustic Fence | Outdoor Fixtures
Southington Rustic Fence Company has proudly served all of Connecticut for over 67 years. We are a Connecticut fence company that offers full installation services as well as direct materials sales to contractors and DIY homeowners. We have an endless assortment of CT fence styles and options, many of our products are hand crafted in our workshop here in Southington. Established in 1948, Southington Rustic Fence Company offers quality fencing, outdoor furniture, swings and other quality custom crafted products.
---
Add your comment (for display after moderator approval)
---