OnlineFence Blog
Commercial Fences: Keeping Property Stylish & Secure
Feb 01 2018 | By: Mike Rufini |
Commercial property can be used for a wide variety of reasons. Shopping centers, farms, offices, vacant land, etc. No matter the reason, commercial fences can work wonders to provide an extra level of security and style to any property. In this read, we'll cover the benefits of commercial fences for security, visibility and usability.
Commercial Fences For Security
At Southington Rustic Fence, one of our specialties is the installation of commercial fences for security purposes. Our security fencing offers impressive durability and superior strength. Our wide variety of styles means that no matter your needs, our team can solve them efficiently and professionally. Through the years we have successfully completed commercial fencing jobs for home, industrial and military projects such as the United States Sub and Navy bases in Groton, CT and Newport, RI.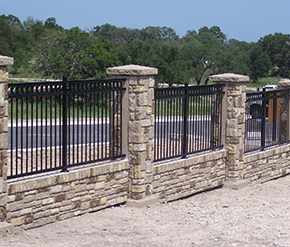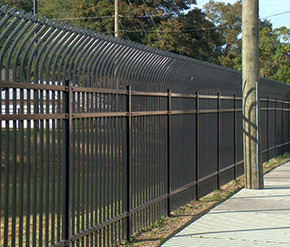 Visual Benefits
Depending on your piece of property, commercial fences may be the perfect addition you've been missing. For those looking to hide their property from unwanted eyes, Southing Rustic Fence offers a number of different materials including Vinyl or Cedar. These make excellent visual and audio barriers because of their "no opening" design. Adding commercial fences to your property can also be done to heighten the visual appeal of your space. Aluminum, as well as Post and Rail style fences provide a secure area outline that is good on the eyes as well. A fence that borders your property but does not block visibility is great for pools, perimeter fencing for animals, gardens, and more. Have some questions popping up? You can speak to one of our Southington Fence team members at any time here.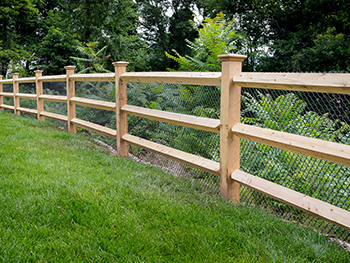 Usability; Commercial Fences That Will Work For You
Commercial fences can be large in size. Often times being used for security purposes, usability plays a great factor in deciding what's right for you. Simple access for employees and others, who are supposed to be on property, is important. Security commercial fences involve automatic gates, key card systems, and more. Our team excels in providing the best possible solutions that are going to properly solve your issue, as well as formulating plans to allow maximum usability and functionality. Have a look at our free online catalogue!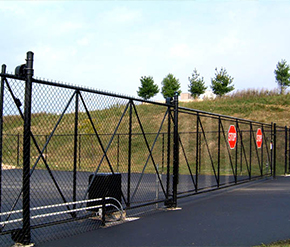 Southington Rustic Fence Company | Professional Fence Installation
Choosing an experienced commercial fences contractor like Southington Rustic Fence can alleviate a lot of the stress and headaches associated with any major property improvement project. Our representatives and installers have a thorough understanding of the process and will guide you on your way to a successful and pain free fence installation.
---
Add your comment (for display after moderator approval)
---