OnlineFence Blog
Can I Add Vines Without Damaging My Fence?
Many homeowners seek a classic and beautiful look from the appealing style of adding vines to their property's fence. However, there are different types of vines that can either be an appealing attraction or lead to significant damages. Read this blog further to learn how you can add vines to different types of fences and which types of vines will be attractive rather than damaging.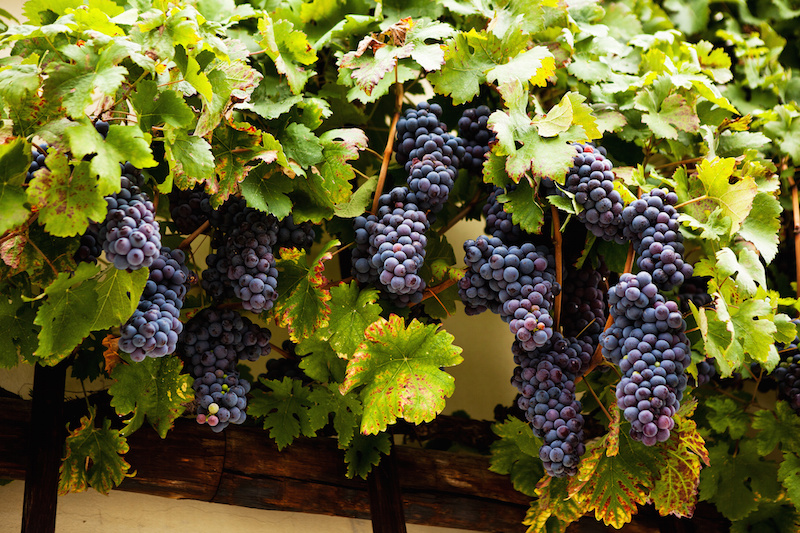 Annual Vines For Wood Fences
The classic wood fence looks great and goes with nearly every type of house making it extremely popular. In many cases, wood fences can cost less than their vinyl and metal counterparts. Adding vines to this fence can add a classically beautiful appeal but it's important you have the ability to perform regular maintenance and ensure you are using vines that will keep wood damaging critters and insects away. Regular maintenance will help prevent rotting, cracking, twisting, and other structural damage that vines and most species can cause to your wooden fence.
Avoid using vines such as climbing ivy and woody perennials. These types of vines can cause cracks and rotting as these plants can hold mold and mildew. However, varieties of vines that are annuals will provide the appeal you want without the damage. Some good vines to look into are: morning glory, climbing roses, sweet pea and star jasmine.
Perennial Vines For Vinyl Fences
Vinyl fences are great for homeowners as they are easy to maintain and can withstand many harsh environments. These types of fences are also great for gardeners because of the strength and durability to hold different varieties of vines. Although vinyl fences are easily maintainable and provide more vegetation options, it's still important to choose beautiful vines that are not damaging or invasive.
Perennial vines such as clematis, hardy kiwi or coral honeysuckle are beautiful additions that effortlessly climb vinyl fences. These plants provide a good amount of coverage in a short period of time. Make sure when installing a new fence or trying to add plants to your home fence, that you talk with a professional fencing company who can give you the needed tips for a long-lasting and beautiful fence.
Edible Vines For Aluminum Fences
If you are considering a fence for your home, you may also be thinking of adding some attractive vines. Aluminum fences are strong and tolerate a lot of elements that wooden fences can't. Since aluminum can house so many types of vines, why not try adding vines that you can actually eat. The following are some great choices for edible vines:
Cucumber
Berry: strawberries, kiwi, grapes or tomatoes.
Squash/Pumpkins
Brambles: blackberries, raspberries, huckleberries and more.
Legumes: beans and peas.
Make sure you look into the vines you want to add and the amount of maintenance required to ensure the longevity of your fence and vegetation.
Southington Rustic Fence
Southington Rustic Fence Company has proudly served all of Connecticut for over 69 years. We are a CT fence company that offers full installation services as well as direct materials sales to contractors and DIY homeowners. We have an endless assortment of CT fence styles and options; many of our products are hand crafted in our workshop here in Southington. Established in 1948, Southington Rustic Fence Company offers quality fencing, outdoor furniture, swings and other quality custom crafted products.
If you've decided to start weighing your options for a new fence, contact us today and we'll work with you to design a solution that meets your needs and fits well within your budget. Want to peruse through our many options? Look no further.
---
Add your comment (for display after moderator approval)
---